President-elect Joe Biden's recent picks to serve in his new Cabinet signal a commitment to have an administration as diverse as America's population. But while House Majority Whip James Clyburn wants to see those "symbols," he said it's also important to consider a person's experiences during the vetting process.
With five positions still open, Biden is on track to have the most diverse Cabinet in history, having already appointed multiple women and minorities. Some people are pushing Biden to go even farther with his picks for the top positions with regard to appointing Latinos and Asian Americans, and Clyburn has been a vocal advocate for the continuation of appointing Black men and women.
"Let's be clear here, that is important," Clyburn said on Thursday during a discussion hosted by The Atlantic. "What people see is very very important. It keeps people focused on what you're doing."
However, the "symbol" that comes with having a Cabinet that looks diverse isn't enough, the veteran Democratic congressman from South Carolina said.
Along with diversity in terms of race and ethnicity, he said there must be "substance." There's "no substitute" for substance, he said, adding that it is important to have people "who have lived" the Black or Latina experience talking about the experience of minorities in America.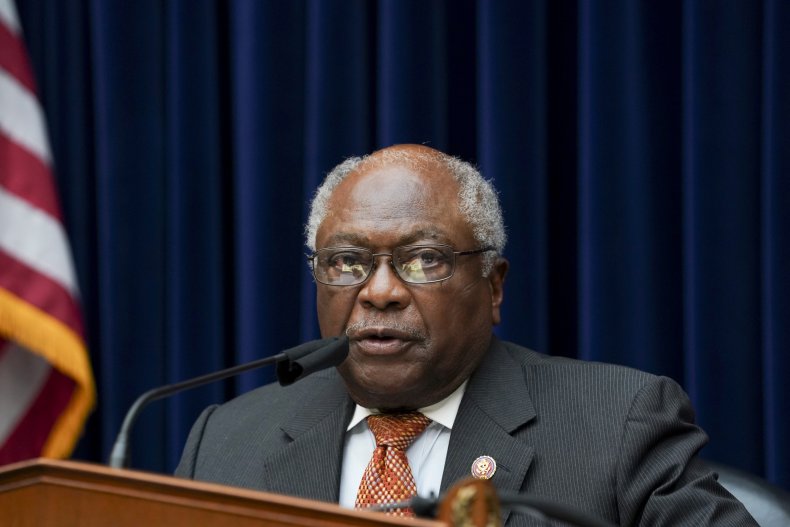 To illustrate his point, Clyburn shared an anecdote about his personal life. Both Clyburn and his late wife, Emily, are both African American and grew up in America at the same time. However, after they got married, he realized they had completely different backgrounds.
His wife grew up on a small farm in South Carolina and had to walk more than two miles to get to school because only white children had school buses. Clyburn, on the other hand, lived three blocks from his elementary school and six blocks from his junior high.
"Though we were both the same skin color, the same complexion, we were different and these accommodations had to be reconciled," Clyburn said. "I just think when you're vetting candidates for any job you need to take a hard look beyond gender and color."
Clyburn endorsed Biden for president and his influential support helped bolster Biden in South Carolina. He applauded Biden's nomination of Retired General Lloyd Austin to lead the Department of Defense during an interview with NBC News. If confirmed, Austin will be the first Black man to hold the position.
Clyburn also expected Representative Marcia Fudge, a member of the Congressional Black Caucus, to have a place in Biden's administration. The president-elect tapped Fudge to lead the Department of Housing and Urban Development (HUD).
Newsweek reached out to the Biden transition team for comment, but did not receive a response in time for publication.


Read More:Rep. Clyburn Encourages Biden to 'Look Beyond Gender and Color' for Cabinet Positions